Note

We are currently moving the documentation to a new platform. Please visit Trezor Wiki for the latest version of this page.
Advanced settings¶
There are several advanced settings that can be configured after setting up your TREZOR device. For the most part, these settings can be accessed by pressing the Advanced settings button right after you have plugged your TREZOR.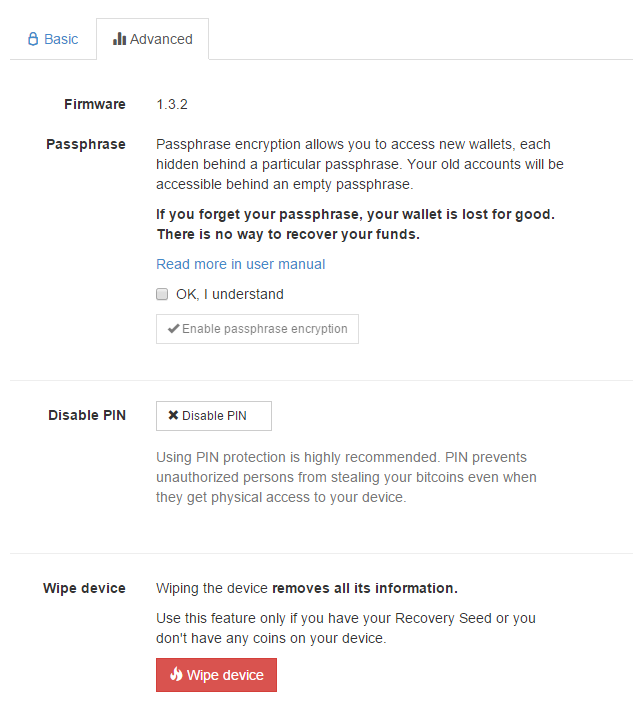 Disable PIN protection¶
It is possible to disable PIN protection using the Disable PIN button, however, we do not recommend to do so, as PIN protection reduces the risk that a person with physical access to your TREZOR device will be able to steal your bitcoins. TREZOR Wallet will ask you for your PIN the first time you try to make a transaction after plugging in your TREZOR and it works in such a way that even the computer you use with your TREZOR never finds out your PIN.
Warning
We DO NOT recommend to DISABLE PIN PROTECTION even if you have configured a passphrase for your TREZOR!