Note

We are currently moving the documentation to a new platform. Please visit Trezor Wiki for the latest version of this page.
Basic Settings¶
After clicking on the Basic tab, you can see following screen: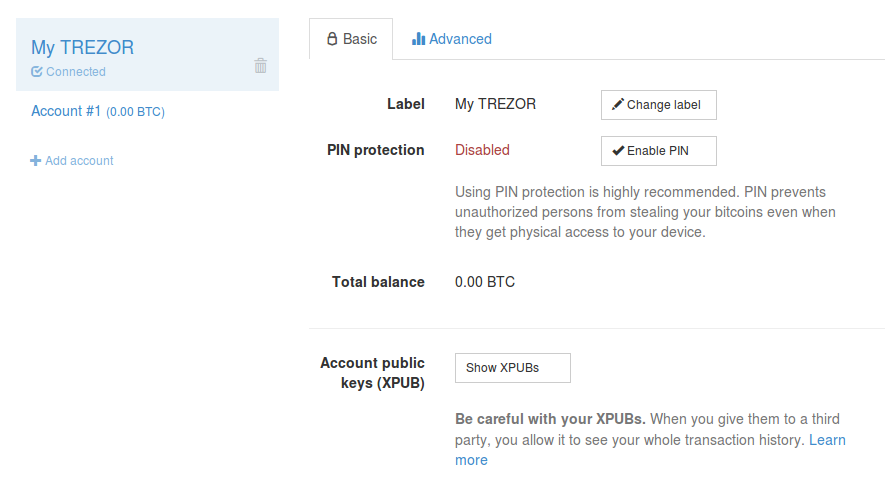 On this tab, you can change the label of your device, enable / change PIN, see the Total Balance and also view the XPUBs (Account public keys) of your accounts.